WooTherapy was excited to create a collaborative challenge and get others thinking of the essential items that we could provide kids to maximize their therapeutic experience via telehealth or live therapy while minimizing the spread and exposure to germs.
WooTherapy is a run by a school-based occupational therapist with 12 years of pediatric experience. Finding fun, child-centered games and activities is the best part of calling OT her job.
Connect with WooTherapy here on the blog or over on Instagram @wootherapy.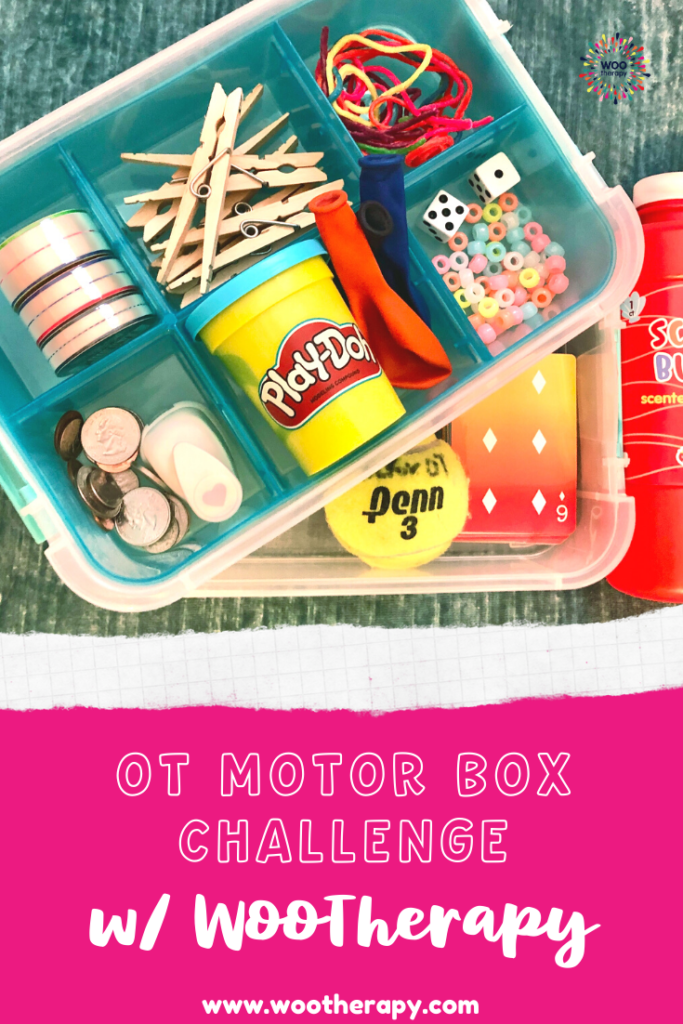 WooTherapy Challenge Items
1. Coins
Flip them (coin toss)
Turn them (from front to back and vice versa)
Flick them
Sort them
Stack them
Count them
Add them
Hide them under the paper and rub them
Play a game of "The Bank" – start with coins stacked in the middle and have kids remove coins one at a time then place on the circle that corresponds to the same size AND have them correctly place the coin on HEADS or TAILS. The second way to play is to have them set-up on the coins and pick up one at a time and place them into the "bank" by stacking a tower.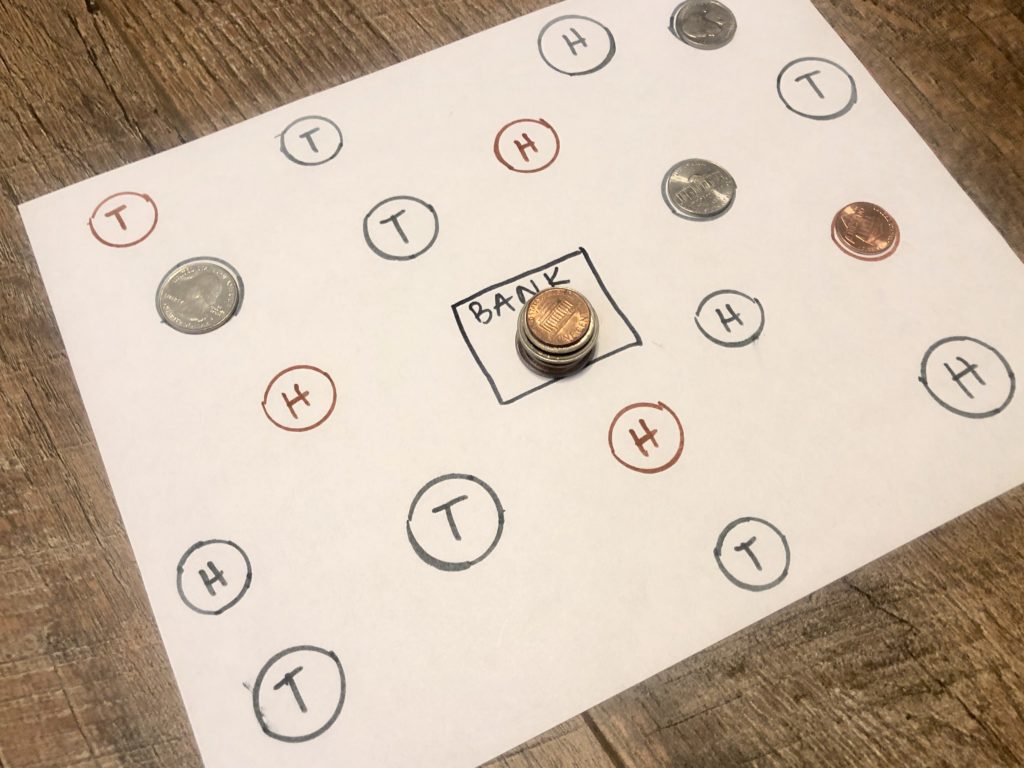 Count them
Flip them (from front to back and vice versa)
Pair them (can incorporate a mini obstacle course with one pair at one end and doing an animal walk or log rolls to find the match at the other end, then clip them together with a clothespin)
Sort them by suit
Sequence them from Ace to King
Shuffle them
Deal them
Play a variety of games (Memory, Old Maid-remove 3 Queens, Go Fish, Crazy 8s, Slap Jack, War, etc.)
Place the corresponding number of beads on cards
Form number from card flipped over out of wikki stix, playdoh, or foil
Practice patterning
Count them
Sort them by color
Hide them in the playdoh
String on wikki stix (possibly by corresponding color)
Use as a tactile/physical prompt to facilitate tripod grasp during writing and other activities
Use as a spacer between words
Place them on raised nubs of wobble disc
Wind around a pencil
Practice pre-writing shapes, letters, and numbers
Make pictures (such as people, animals, houses, etc)
Tangle several in a twisted ball and have child separate them
Tactile processing tool
Peel off a surface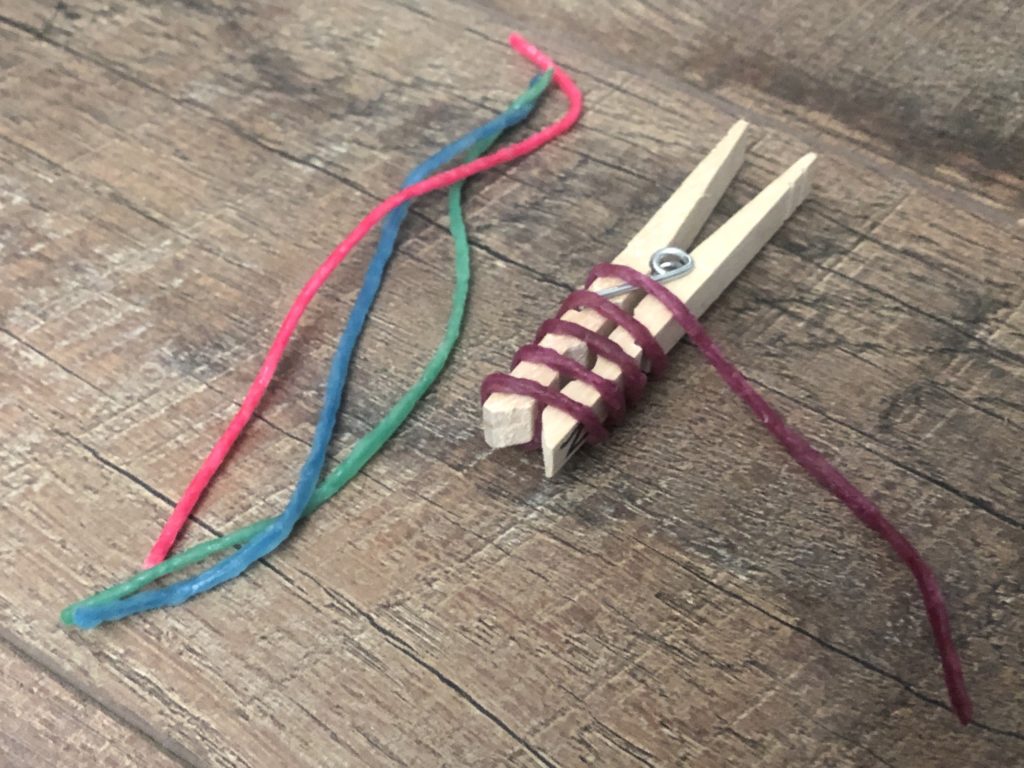 Pick up/manipulate pony beads
Squish playdoh balls
Use as a spacer during writing tasks
Use as a pencil grip
Write letters on them and match them to letters written on paper
Make a stegosaurus out of foil and add spikes/plates – then write a story about the dinosaur
Hand strengthening
Pinch it
Squeeze it
Pull it
Roll it
Dig it
Cut it
Create pre-writing shapes, letters, and numbers
Tactile Processing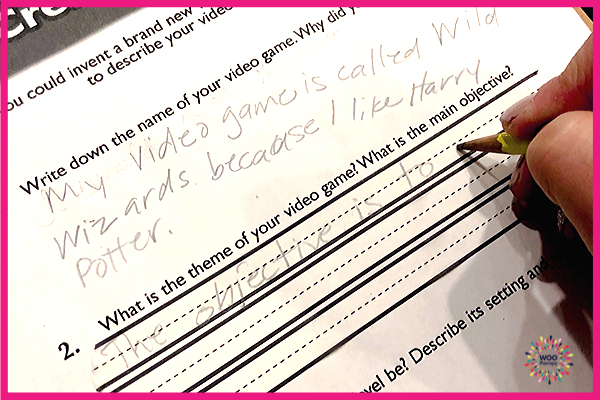 Accommodate any worksheet (short answer or essays) by providing visual boundaries
Label crafts/drawings (ex: parts of a flower– 1) stem, 2) roots, 3) leaves, 4) petals)
Label items around the house
Provide necessary visual boundaries to write name on all assignments
Use on any surface; especially a vertical surface!
Develop palmar arches by shaking with 2 hands
Use to decide how many gross motor actions to perform (ex: 5 jumping jacks)
Stack them to practice visual alignment and grading of force
Motor plan alternative ways to move/roll them without touching directly with their hands
Visual perceptual – number correspondence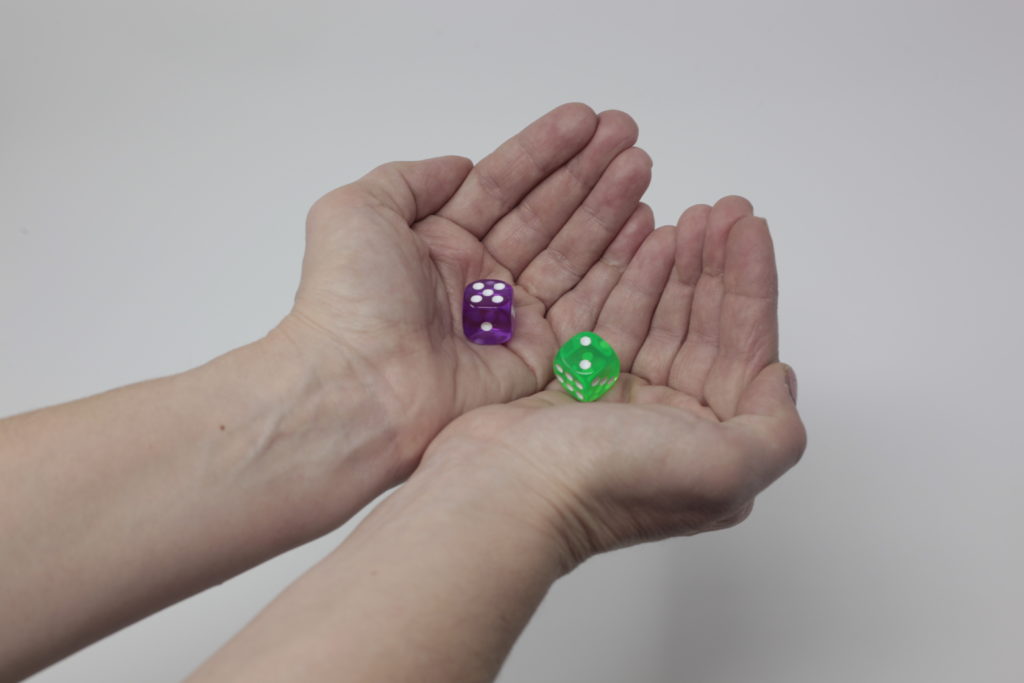 Bop them back and forth – try to improve how many taps before touching the ground
Write different shapes, letters, numbers on it and child has to call out one object they see as they tap it
Walk back and forth to retrieve objects with balloon squeezed between knees/thighs
Fill with beads or playdoh to create a fidget
Have child try to blow it up
Have child try to tie it closed
Hide objects tightly inside and have child try to unwrap them
Tear it
Cut it
Roll it
Squeeze it
Form it into different pre-writing shapes, letters & numbers
Blow them
Pop them (encourage only using a pointer for finger isolations or clapping them for bilateral coordination)
Tactile processing of sticky/sliminess
Olfactory processing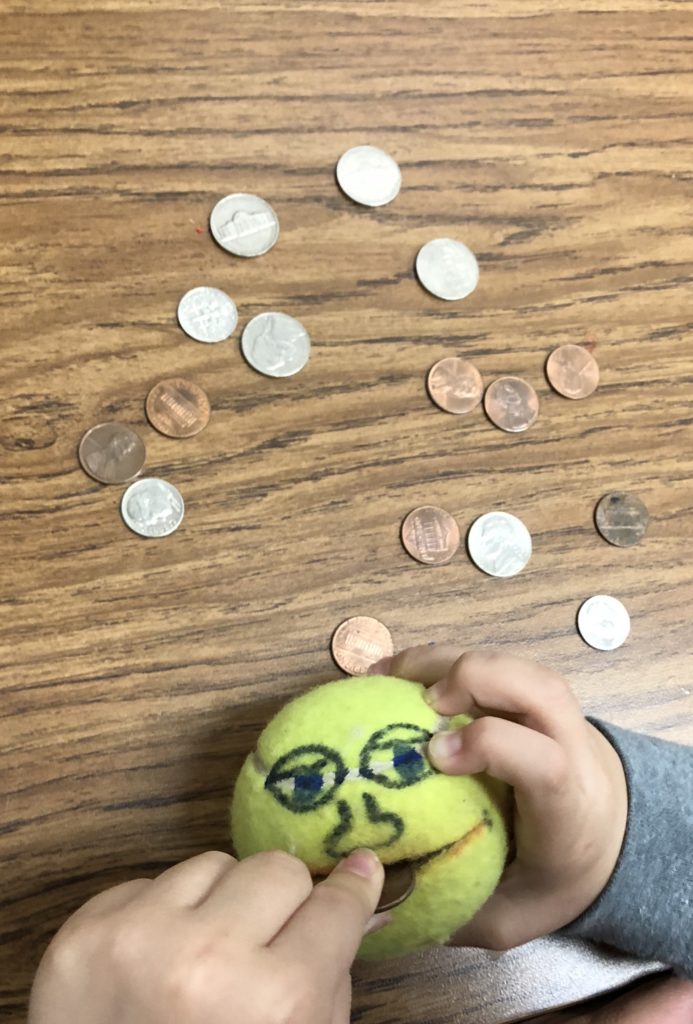 Bounce and catch with self
Toss up and catch with self
Toss back and forth with another person (underhand)
Toss back and forth with another person (overhand)
Place target on the wall and have child aim at it from different distances (start close ~2 feet away then take a step backward after 5 consecutive targets)
Convert into a Hungry Tennis Ball Man and feed it coins, beads, erasers, etc.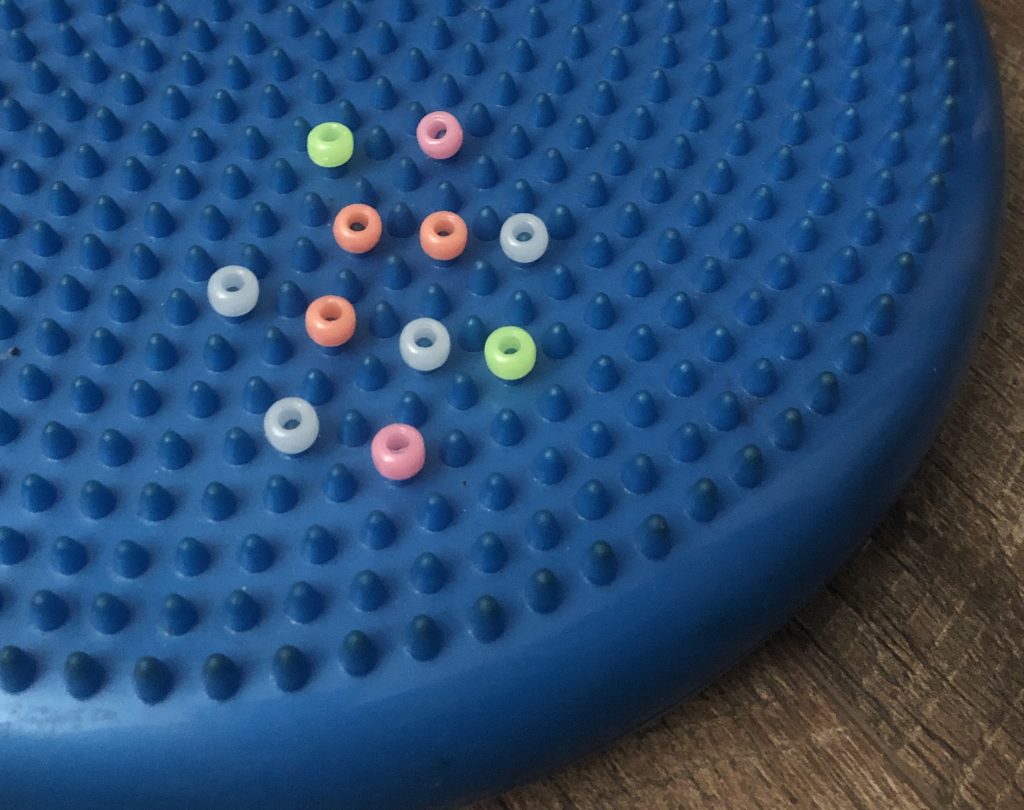 Stand on it and perform "Head, Shoulders, Knees, & Toes"
Stand on while bouncing tennis ball
Use as adaptive seating/sensory movement at the desk to optimize arousal (sitting on or placed behind the child's back)
Place pony beads on nubs
Motor planning to properly align paper within the puncher + hold and squeeze simultaneously
Hand strengthening and bilateral coordination to hold paper and squeeze lots of holes
Use punched circles/shapes for gluing on prewriting shapes, letters & numbers
Comes in a variety of shapes so find one that is motivating for the child (ex: a butterfly or train)
15. Paint chips from the hardware store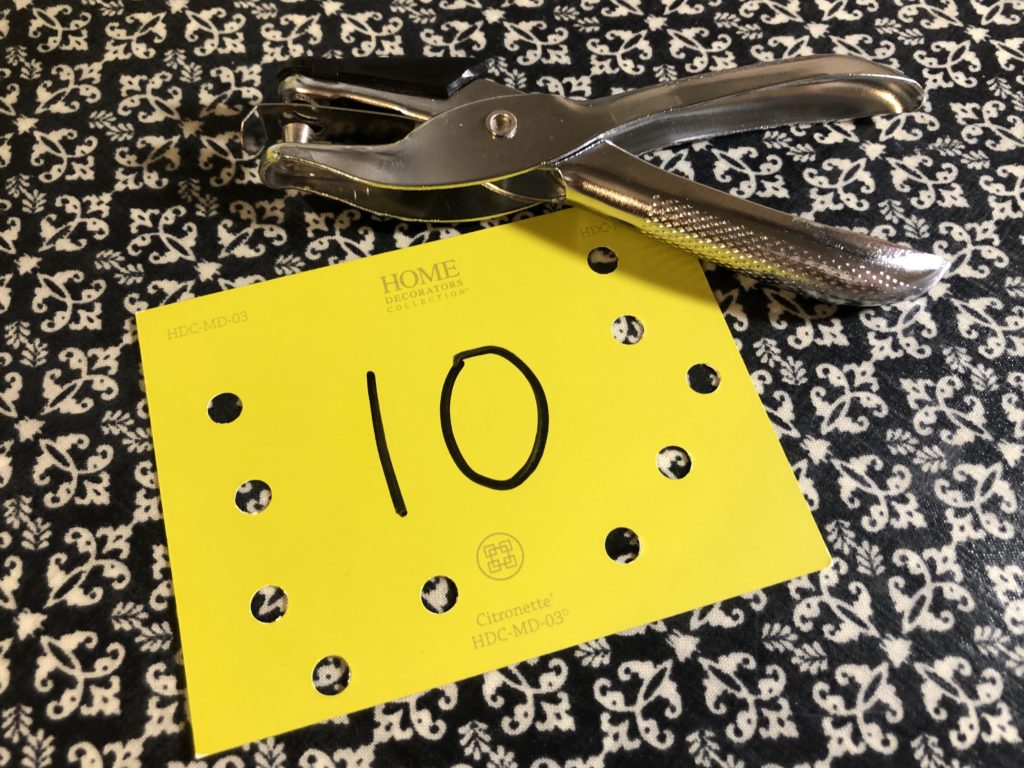 Match beads to correct color paint card
Squeeze the corresponding number of holes using hole punch (hand strength and bilateral coordination)
Use for a stiff and smaller cutting material for improved success with beginning cutters
Tear it up for crafts
Use for many different paint chip crafts