I couldn't live without a scooter board at work or home. There are endless uses and developmental benefits for children who engage in scooter board activities.
It's fun to watch kids create new ways to ride and interact with scooter boards (NO STANDING!) and if you see that the ideation and motor planning piece is difficult…try some of these suggestions!
4 Positions for Riding a Scooter Board
Sitting
Be pulled using a hula hoop
Propel backward using feet only to weave through cones
Play scooter soccer
Pull self up a ramp with an anchored rope
Sit with knees pulled into the chest (like a bug pose) and move around with arms only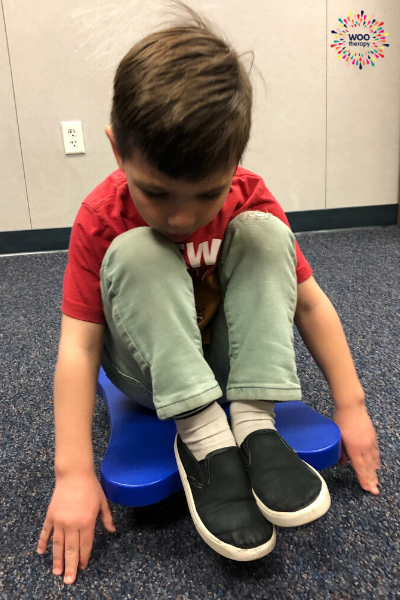 Kneeling
Pull self around the coffee table
Push self backward with the use of a therapy ball (lots of Motor Planning)
Use 1 rod to propel self like rowing a boat (inverted plungers work great for this!)
Use 2 rods to proper self like skiing
Use 2 scooter boards to "inchworm" forward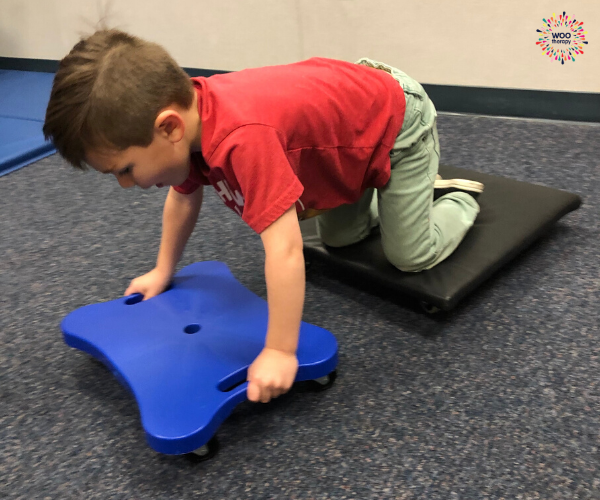 On Tummy (Prone)
Propel with arms/legs/both to specific targets (possibly a sequence of numbers or letters)
Pull self along an anchored rope to retrieve items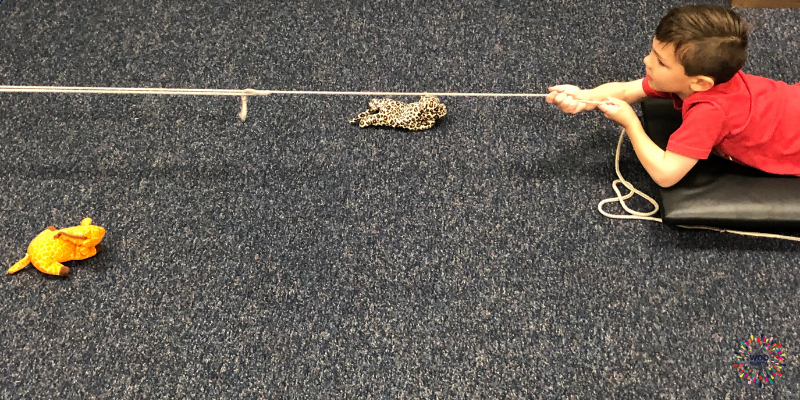 Propel down a ramp to knock down bowling pins
Ring toss while being pulled
Human Hungry Hippos with a partner and/or group (video)
On Back (Supine)
Push off a wall to knock down a tower of blocks
Clip clothespins to a rope hanging above
Pull back and forth on a piece of lycra
Roll down a ramp and kick a ball
Use feet to rotate 360 degrees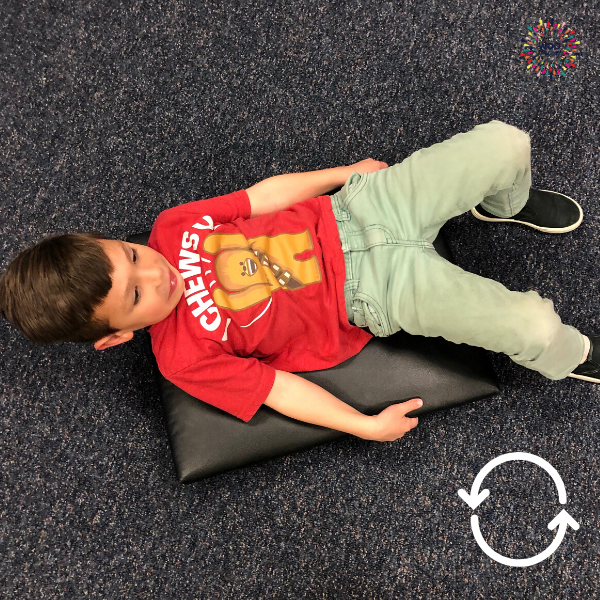 Scooter boards provide hours of fun, limitless activities, and abundant skill-building. This is a great tool if you feel like your child could use support with body awareness, bilateral and general motor coordination, sensory processing, motor planning and sequencing, etc.
I hope your child enjoys these scooter board activities as much as mine.
Leave a comment with your favorite way to ride!
---
And check out some other scooter board posts:
The Benefits of Scooter Boards
Scooterboard Strengthening by Pink Oatmeal