When it comes to "sloppy" or illegible handwriting there are so many factors to consider. Fortunately, letter sizing is something that's easy to pinpoint, even to an untrained eye.
Sizing is also something that should refine over time AKA improve developmentally.
If you continue to have concerns about your child's sizing, start by considering your child's experience with handwriting.
Are they spontaneously attempting to write their name? Are they experienced with previous handwriting instruction?
Regardless of where/when/how a child is expected to write – visual boundaries are necessary!
If you aren't sure where to start…here are some suggestions.
Tips & Tricks for Letter Sizing
Use individual boxes
For a young writer who is having fun, wanting to "draw" their name, or label their drawings; they will often start out filling up the entire space. This occurs for 2 reasons.
1) They have limited experience manipulating a crayon/marker and tend to use large motor movements initiated at the elbow or shoulder.
2) The "visual boundary" they are referencing is the entire piece of paper.
Try providing one box for each letter to begin encouraging them to refine their sizing. These boxes should be approximately 3″x3″ for a novice writer.
Review Tall, Small, and Fall letters
The language of tall, small, and fall paired with the visuals represented between the appropriate lines help children discriminate the differences between letters.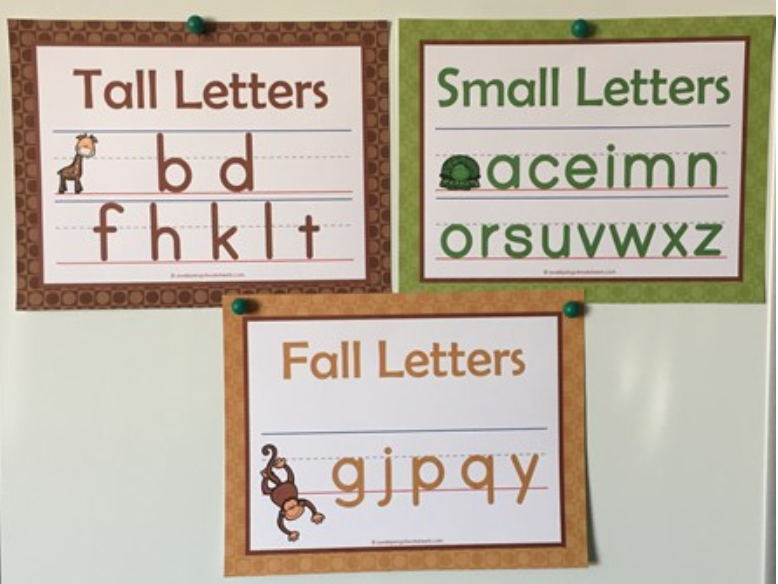 Provide Boxes that Match
Once a child understands size differences, try providing boxes that match the desired letter(s).
Progress to Larger Boxes for Whole Words
As sizing improves, offer rectangular boxes for your child to size their words within a designated width. For longer words, provide longer boxes.
Offer a Window Strip
Cut a rectangular strip on cardboard/cardstock to provide visual and tactile cues as the child writes individual words.
Use Paper that Matches the Size of their Natural Writing
If your child continues to have larger sizing than their peers, ask the teacher to offer an alternative paper that matches his/her needs. Staple to class assignments (as needed) as an easy accommodation.
WooTape supports writing on any surface (hint, hint–tape it to the wall!) or workbook/craft/activity in the moment. Kids within the classroom love the support it offers, allowing them to complete assignments without standing out from their peers. Many are also able to use it independently (after some practice).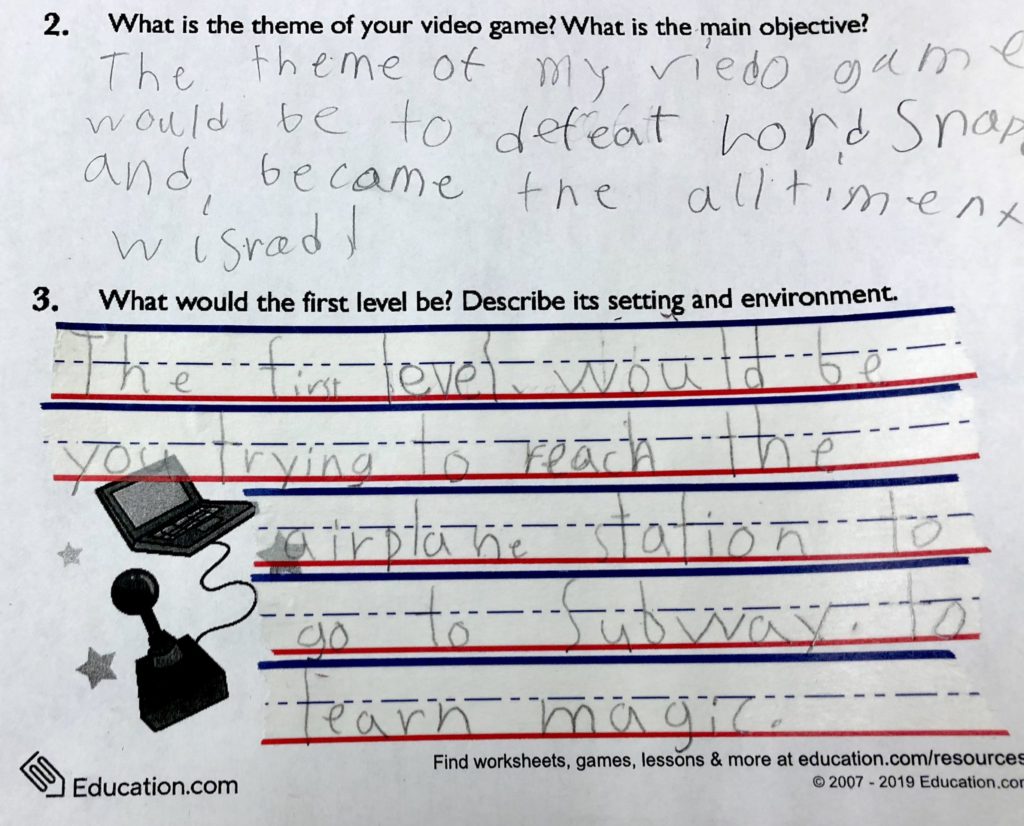 Provide a Picture or Sticker for Reference
Draw a simple image (heart, smiley face, etc.) or place a sticker at the beginning of each line with a verbal prompt "Make your letters the same size as the heart." Then use visual feedback to have the child determine if their writing was bigger, smaller, or the same size as the picture/sticker.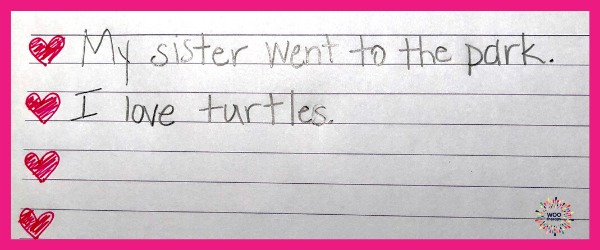 Use Imagery to Represent Each Line
Some examples of paper with visuals are Headline/Belly Button line/Foot line and SmartStart paper (sky and grass) or Skyline, Plane line, Grass line, Worm line (free printable paper).
Find what works for your child, then encourage its use across settings to support generalization.
This program provides clear instructions, visual cues, magnetic manipulatives, and verbal language to support properly sized letters for all uppercase and lowercase letters.
Provide a Near Point Model
Use a poster, alphabet cards, or even a dry erase board as long as the example mimics the lines of the paper the child is expected to write on.
Use Colored Lines
Color-coded lines to represent top, mid, and baselines are beneficial when paired with verbal cues to support the child.
Midlines are an important piece to the puzzle when supporting an older child who continues to produce large writing.