The Importance of Index Finger Isolation
Our hand has 5 digits. Each one a different length, with various degrees and directions of movement. All of them important to daily function. But do you know which finger I focus on the most in therapy sessions?
THE POINTER FINGER.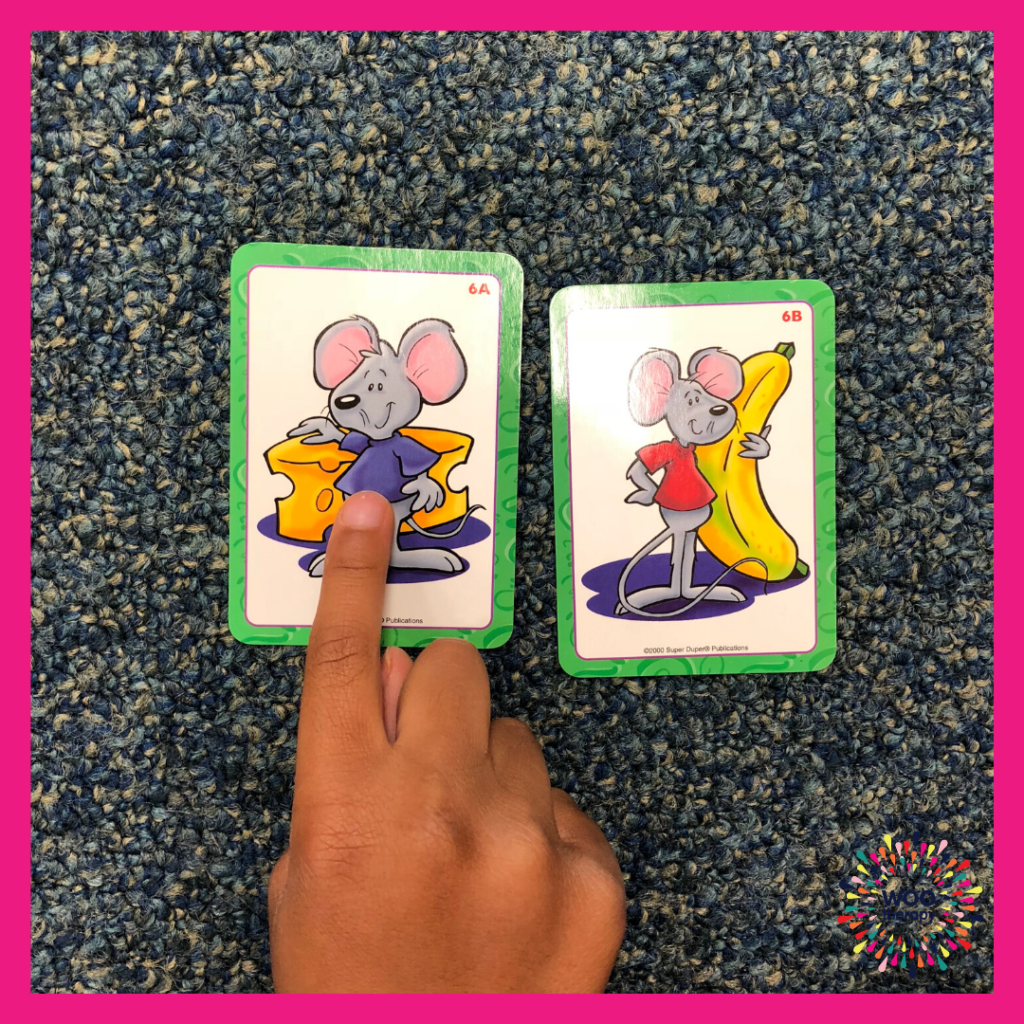 But, why you might ask?
Ultimately because it's the bedrock of a mature pencil grasp.
But also, because it's typically the first finger isolation a child learns when asked how old they are or to point to the airplane in the sky.
They might also use it to smush blueberries or even push black beans up their nose! (Hopefully, that's not just my kid!)
Even with all these "daily opportunities", I'm finding that children aren't mastering this critical skill the way it needs to be.
Instead, when I see kids point to pictures in books, count manipulatives, or navigate a digital device, I often see them doing so with their middle finger rather than their pointer.
And even when I catch them using the proper finger (aka the pointer), they (almost always) have the remaining fingers winged upward, outward, and awkward!
Ugh…WHY?!
This is a poor, ugly, nasty habit that needs to stop! And now, because you are reading this, you have a moral obligation to correct every awkward pointer finger you see from here on out. K? THANKS! 😉
But seriously, how can we move towards helping our children with a mature and functional pencil grasp if they don't gain comfort and automaticity with the simple action of tucking their distal fingers (middle, ring, and pinky) into their palm when they are not needed to perform an action?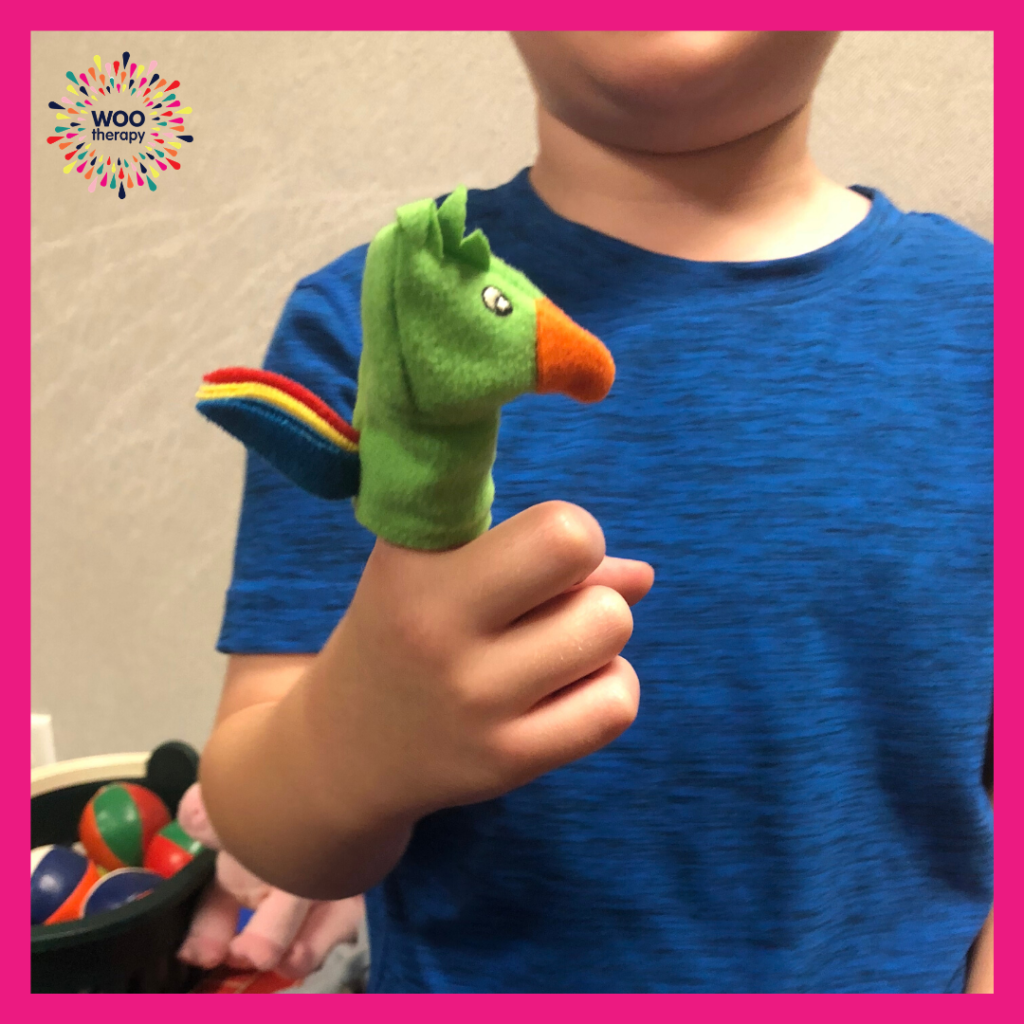 Start early
If they aren't doing it naturally and independently, this is when you, the parent, should help identify and encourage proper positioning.
From ages 2-4, children should rarely be offered crayons, markers, pencils, etc. But that doesn't mean they should be deprived of a plethora of fine motor opportunities to assist the transition to writing implements!
So, if I had to choose ONE fine motor skill to focus on in that 2-4 year old range, I would certainly choose a strong pointer position.
Heck, you can even start working on this at 12 months by asking them to show you how old they are. And if holding up a single finger is the only fine motor task they work on and master before they turn two (clearly, it won't be) then they would have a head start on so many other children.
As a school-based occupational therapist, I am constantly running into difficulty helping children correct an awkward grasp pattern because they just cannot get comfortable tucking their fingers into their palm.
It's really a simple solution. Something that just requires knowledge of the struggle, so parents can demonstrate and encourage this simple positioning over a wide variety of tasks.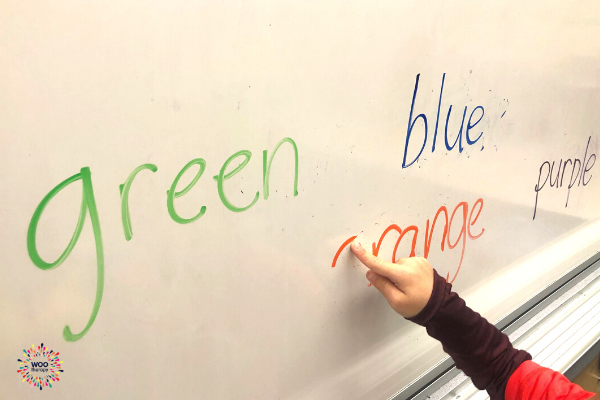 Activities to Support Index Isolation
Check to see which activities would be easy to incorporate into your life, then don't forget to encourage those fingers to stay tucked down!!
Pop bubbles or bubble wrap
Finger painting
Dimpl/Simpl Dimpl/Dimpl Digits/Dimpl Duos toys
"Where is Pointer, where is Pointer?"
Flatten playdoh balls
Cut playdoh log with a knife
Pointing out pictures in books (Look & See, Search & Find)
Pointing to body parts
Track the words while reading
Trace a maze with your finger
Practice shapes, letters, and numbers with/on a variety of tactile mediums (shaving cream, carpet square, sandpaper,
Erase shapes, letters, and number written on a chalk or dry erase board
Tablet activities only using the pointer
Press lever for Hungry Hippos
Pushing marbles through small openings
Dialing buttons on pretend phone
Locating specific letters, numbers, or symbols on a keyboard
Using a spray (vertical) or squirt bottle to water plants
I sure hope I've gotten my POINT across…
This blog contains affiliate links for products and activities I love and want to share with you. I may receive a small commission on any purchases you make through the links. Please read my disclosure policy for more details.
Abundant Skill Building with Dice
Favorite Games for Handwriting Practice