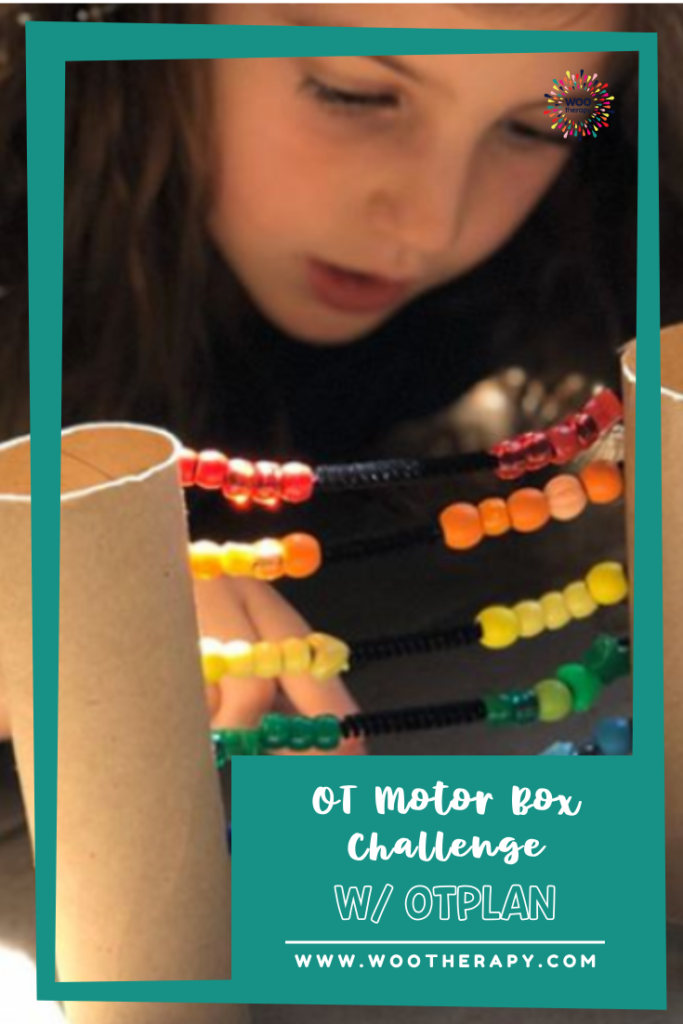 Hi…I'm Avital Shuster, a mom of 3 and a pediatric occupational therapist. I'm also the creator of OTPlan .com (a search engine for pediatric activity ideas), Skills in a Box (a subscription service that provides developmental activity ideas based on specific skills), and OTPlanDough (themed homemade play dough kits). I own a private pediatric clinic in Orange County, CA, and prior to that worked as a school-based therapist for 10 years.
My favorite part about being a pediatric OT, aside from planning activities that work on developmental skills, is interacting with the kids and their families. As much as I love supporting them, I love learning new things from each and every child! I'm so thankful to be able to be part of their lives and do something I love so much!
I'm a big believer in using household and cost-effective materials to create activities that support the development of children! So, here is my list:
Challenge Items from OTPlan
1. Containers and Boxes
The possibilities are endless…but here are a few ideas:
Stack them up and try to knock them down with a bean bag or a ball
Fill them up with items, let the child put their hand through the opening to guess what's inside.
Use them in crafts.
Poke a hole in the lid of a plastic container and let the child insert pom-poms, counting sticks, dried pasta, etc. through.
2. TP Rolls and Paper Towel Rolls
Make a shaker/rain stick.
"Lace" rubber bands over.
Make binoculars.
Write letters/words on them and let the child search for them.
Draw a maze on them.
Use the in a sensory bin.
Use tongs to transfer them from one container to another.
Use them in craft (i.e. make a caterpillar using clothespins).
Tie it to a basket filled with bean bags and have the child pull the basket using the rope.
Place the rope on the ground and balance along the rope.
Place the rope on the ground and have the child practice jumping over it.
Use it to bounce balloons.
Slice pieces and lace them on a large pipe cleaner.
Use it as stampers.
Make sailboats and use them in a water sensory bin.
Use it as part of an obstacle course.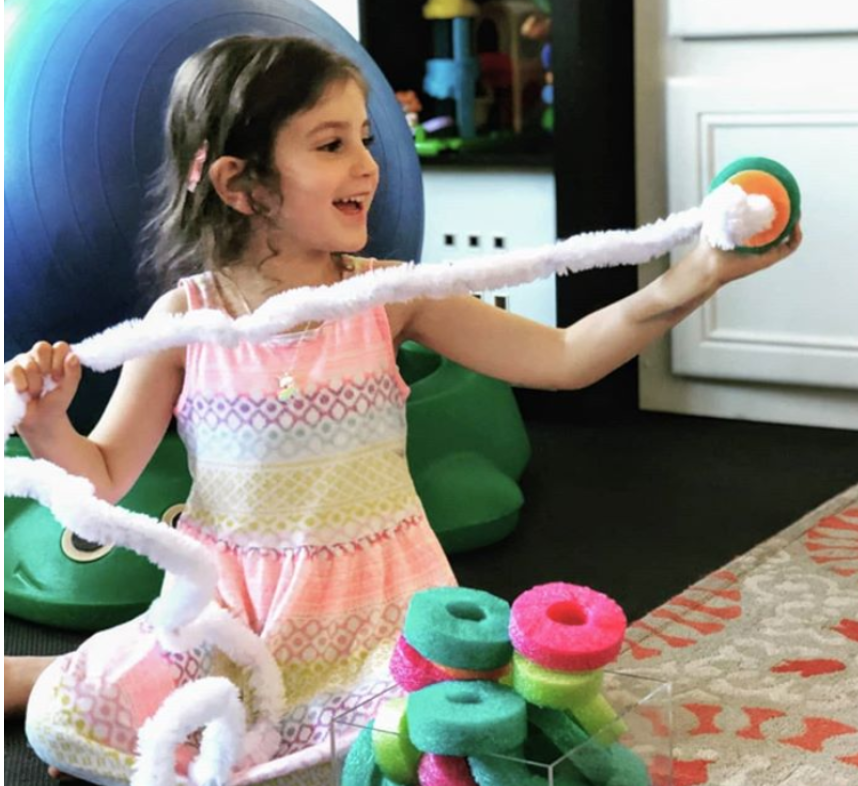 There are so many activities that can be done with a ball!
Throw and catch games.
Throw to hit a target.
Pass the ball over the head/between the legs.
Kick the ball to a target.
Hit the ball with a bat/pool noodle.
Great items for hand strengthening and finger isolation.
Fill up with water and squirt on the letters/words you wrote with chalk on the ground.
Use with pom poms and do a "race".
Fill up with puffy paint and squeeze the paint out to create a piece of art.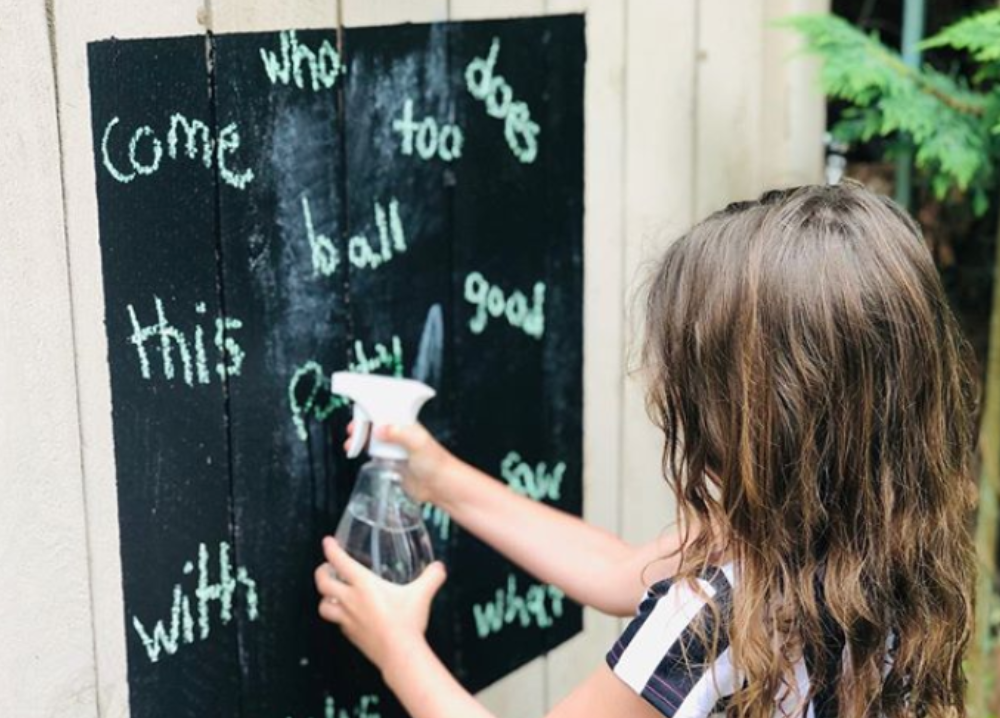 Write.
Color/Chalk Art.
Hopscotch.
Make an outdoor obstacle course path.
9. Egg Carton
Use it for crafts.
Color each "cup" in a different color. Use tongs and colored pom-poms and let the child sort the pom-poms and place it, using the tongs, in the matching colored cup.
Work on buttoning skills.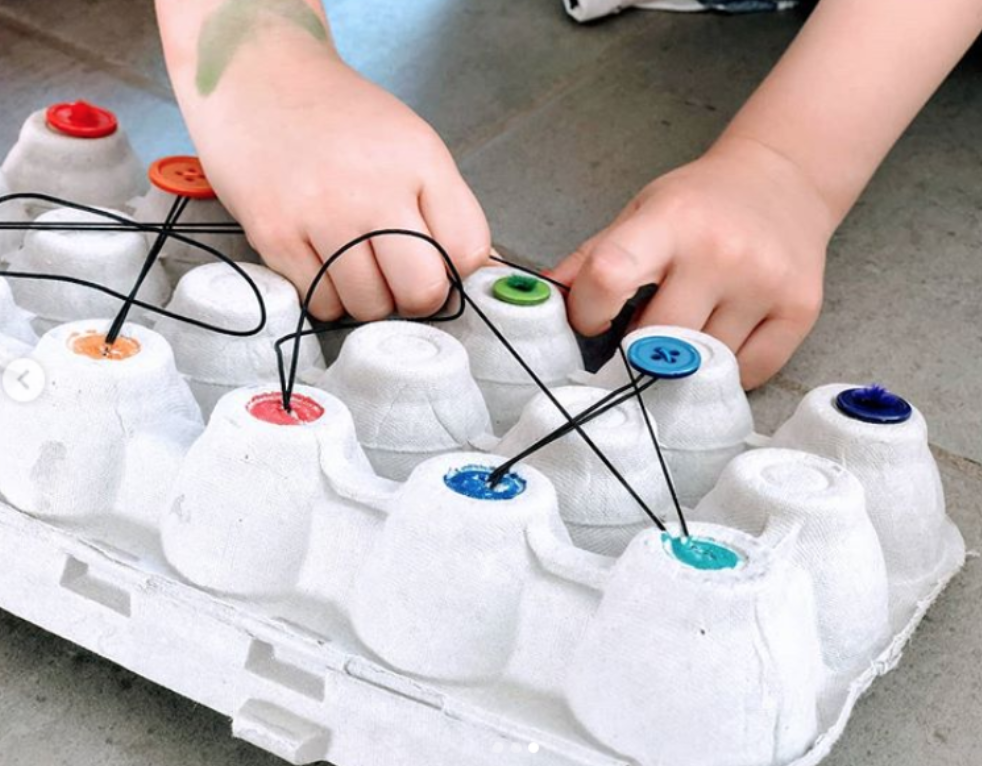 Make lacing cards.
Let the child use a single hole puncher to work on hand strength.
They are a perfect size and have the perfect thickness to practice cutting skills.
Make lacing cards.
Use for practice writing.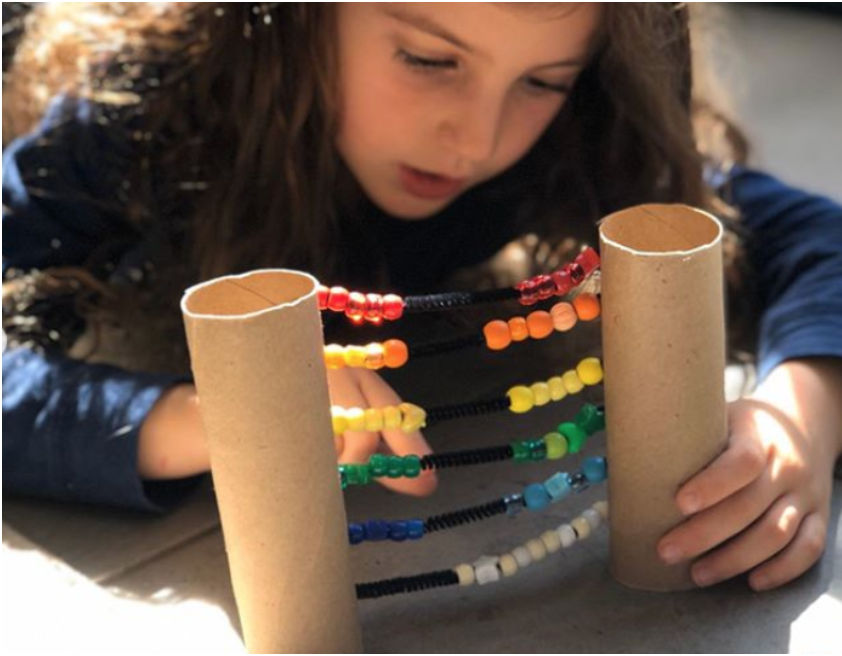 String beads/cut straw pieces and make fun and colorful bracelets.
Use them in lacing cards.
Practice letters/number formation.
Put them through a slit in a container lid.
Work on hand strength by using them to catch and transfer objects such as pom poms, mini erasers, cotton balls, etc.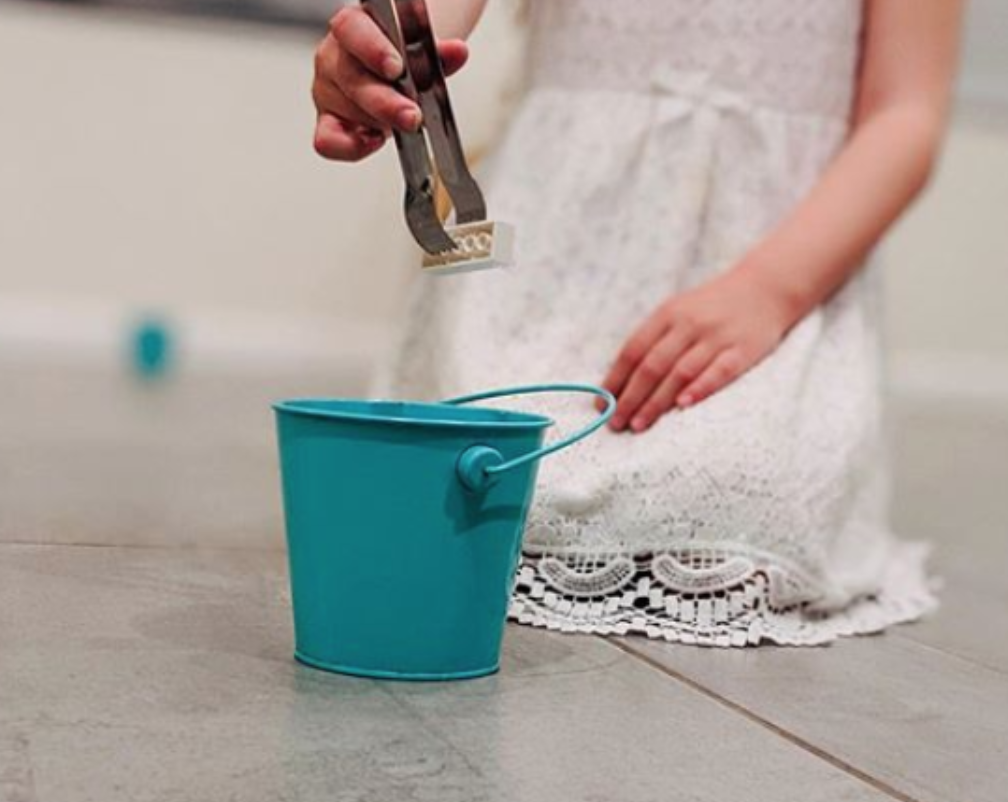 14. Dry Pasta/Rice/Beans
Put them in a sensory bin.
Lace penne pasta on pipe cleaners.
Practice letter/number formation.
Use them in crafts.
Use them to paint.
Push them through a slit in a container lid or the bottom of an egg carton.
Use them to practice letter/number formation.
Insert them through dried penne pasta.
Thank you OTPlan for bringing innovation to this challenge with so many household items. It makes it easy for most people to find a few therapeutic activities for their children at home!
Check out these other Motor Box Challenge ideas:
OT Motor Box Challenge by Cait the COTA
OT Motor Box Challenge by OT.Outside.the.Box
OT Motor Box Challenge by OT_for_School
OT Motor Box Challenge by OT_for_Me.box