Gift wrapping supports skills needed all year long
As you (hopefully) know by now, I always have my OT goggles on; looking for the developmental skills offered in any and all tasks of daily life.
My goal at WooTherapy is to share my therapeutic perspective and help you create purpose and intentionality behind the activities your child participates in; knowing with confidence that you're offering them opportunities for meaningful connection and growth.
And that goal only magnifies during the holiday season. Because we're all prone to get caught up in the busyness of holiday prep, I feel an obligation to bring awareness and comfort to the idea of letting your kids get involved in all the things right alongside you.
Holiday preparations are chock-full of abundant skill-building activities. One of my favorites for little hands is gift wrapping.
I had a post a few months back that briefly touched on this where I encouraged you to DIY Dice at home by wrapping a cube/box because of all the developmental benefits it offers. The same goes for wrapping packages too!
The Benefits of Gift Wrapping include:
Motor Planning
Creating a plan and executing a sequence of several steps, how to operate all the tools needed, understanding what you want the end product to look like and making adjustments along the way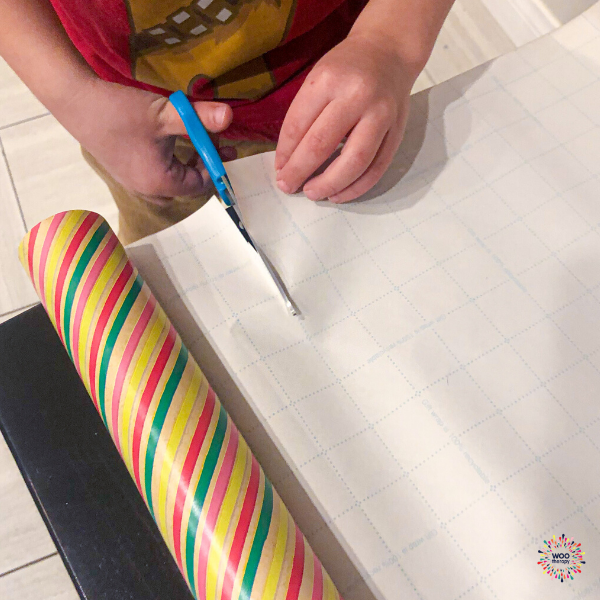 Fine Motor Skills
Picking up the edge/corner of paper from a flat surface, creasing/folding the paper, pinching the tape, fine motor coordination skills to apply the tape, peeling bows and name tags, tying knots, and bows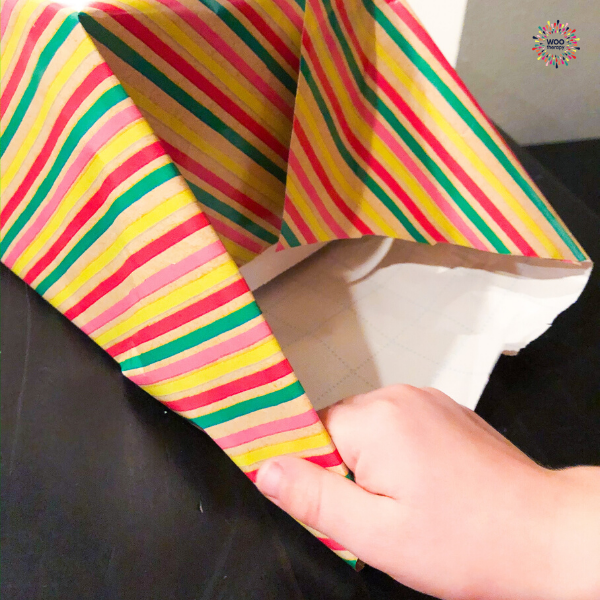 Visuospatial Skills
Discriminating how much paper is required to cover the box without using too much, placing the package in the middle of the paper, how much tape to pull out, where to place the tape to ensure it's going to stay in the right place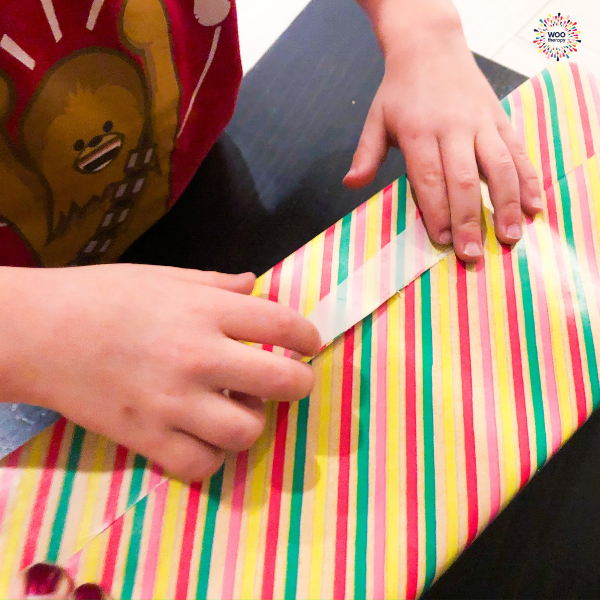 Visual Motor Skills
Cutting a straight line, writing names on tags
Bilateral Coordination
Holding the wrapping paper edge and unrolling, cutting the paper, dispensing the tape, holding the paper in place before taping
Gradation of Force
How hard or fast to pull the tape out of the dispenser, opening/closing the scissors and propelling them forward, creasing the paper hard enough to create a fold, not pulling the paper too hard over an edge to avoid creating a tear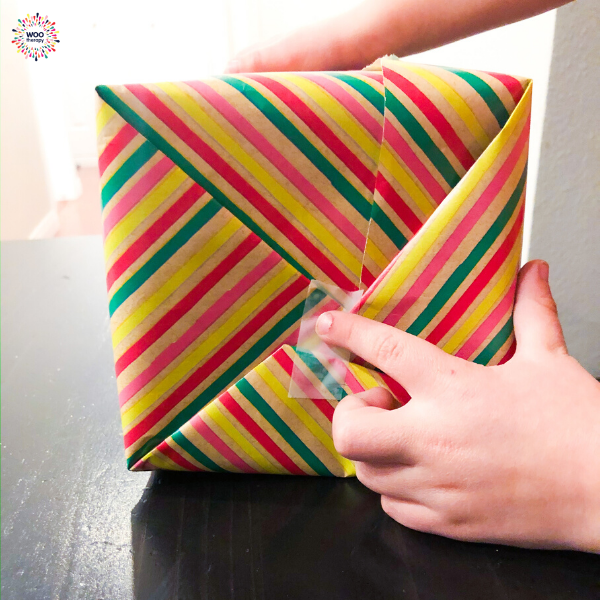 Supplies to gather:
A Gift in a Box
Wrapping Paper
Scissors
Tape
Name Tags (optional)
Ribbon (optional)
Bows (optional)
Gift wrapping can be as difficult or as easy as we make it. Take a moment to gauge where your child is developmentally. What are their cutting abilities? Do they have fair bilateral coordination? Can they complete most fine motor tasks independently?
Of course, all these skills will get stronger through frequent repetition of this activity (and others like it), however, properly determining what your child's baseline is at the beginning will set them up for greater success and limit initial frustrations and difficulty.
Use your intuition on this because there should be that element of "just right challenge" for them…not too easy and not too difficult.
Since you already know the basics of wrapping a gift, let me share some ways you can make it easier or harder for your child.
Grade It Down (a fancy way of saying "make it easier")
Use wooden blocks or cardboard bricks as practice items
Make sure the child is using the correct scissors for their hand size and dominance
Use thicker paper for easier cutting
Provide paper with the cutting guidelines
Bold/accentuate the lines for better accuracy
Pre-measure and cut the paper for the kids (12×12" squares are manageable)
Pre-tear the tape and leave on the edge of the table
Use tissue paper (easier to manipulate but also more prone to tearing if your child tends to be rough or forceful with materials)
Use silk scarves if just practicing motions or wrapping gifts during pretend play
Fold box/block in paper (no tape) and place in a gift bag
Let them peel the labels/bows and place them on
Grade It Up (aka "make it harder")
Teach them how to criss-cross/wrap a package with ribbon
Make a bow
Curl the ribbon
Wrap odd-sized/shaped gifts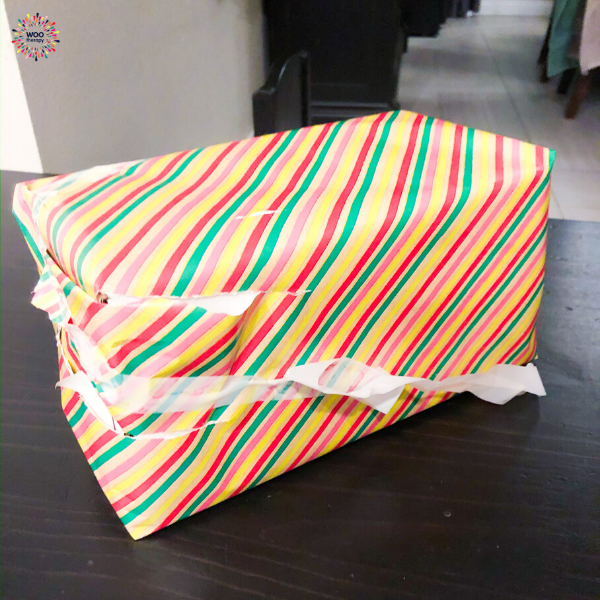 A few extra tips:
You know your child best, give them the supports they need to feel successful and give them the frequent repetition they need to get good at it.
Use close supervision when scissors are accessible.
Buy the cheap tape so you don't stress about how much your child wastes as they learn how to grade their force as they pull it out/apply it.
Most importantly have fun! This gift-wrapping activity is intended for skill and confidence-building and a way to include your children in the magic of giving (rather than setting them up with a movie as you busily handle your elf business alone). 🙂
If you still need some convincing check out this article about…
The science of gift wrapping explains why sloppy is better
---
Other WooTherapy Holiday Articles
Holiday Traditions for Kids & Families