Check out these awesome games for fine motor development to help your child build foundational strength and coordination in a functional way.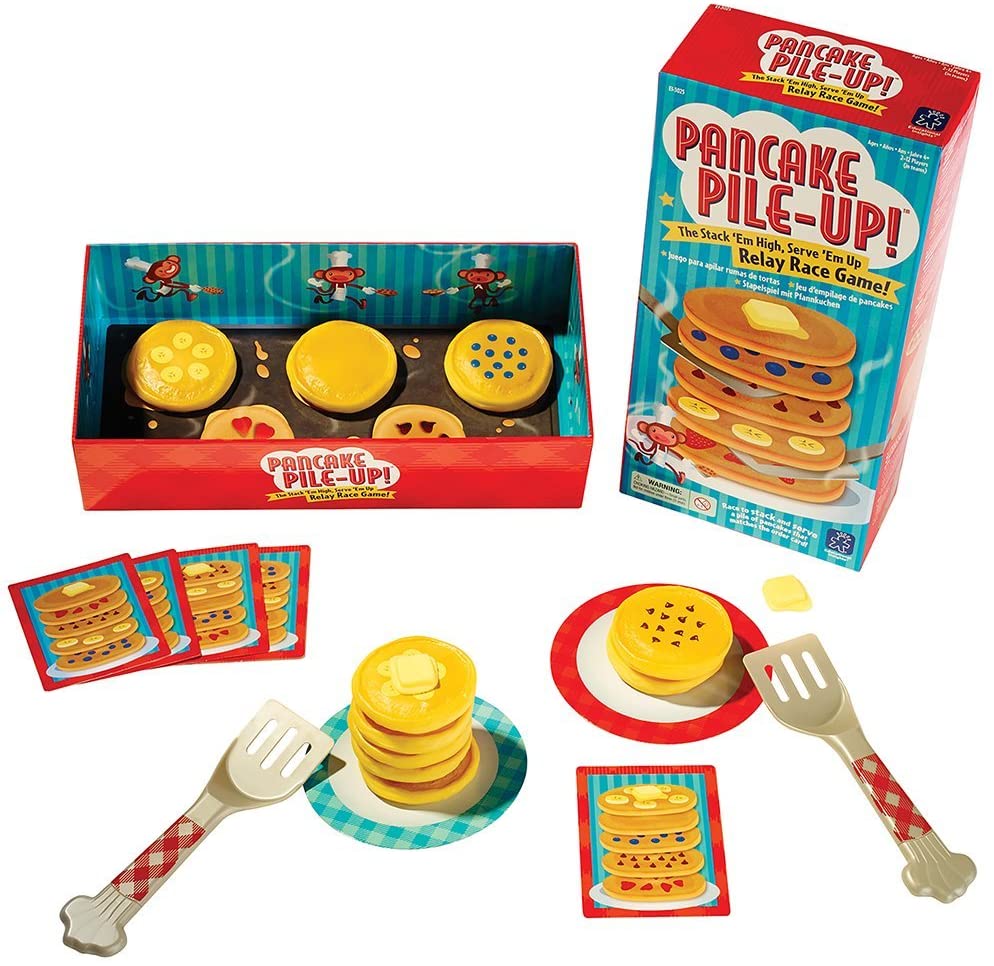 A sequencing game for kids a young as 3. It can be played sitting or as a relay race, helping children develop skilled use of a spatula while also requiring balance and coordination.
Fine motor, visual perception, and time management collide with this fun, race-against-the-clock single person game. It can also be triggering for children with auditory sensitivities so be mindful.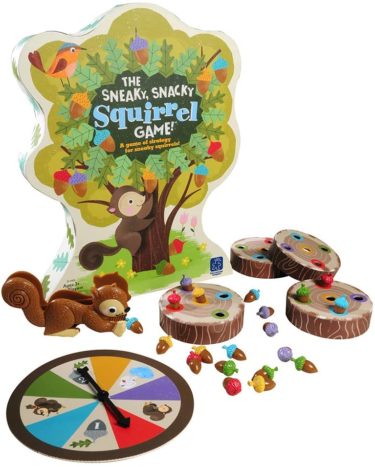 This fine motor game practices single finger flicking to use the spinner as well as manipulating the tongs to pick up the small acorns. Additionally, children can learn their colors and how to match them, hand-eye coordination, and turn-taking. A great game for preschoolers.
The classic fine motor game of judgment, strategy, and patience that requires the in-hand manipulation skill of translation. It even comes in a Kids Edition!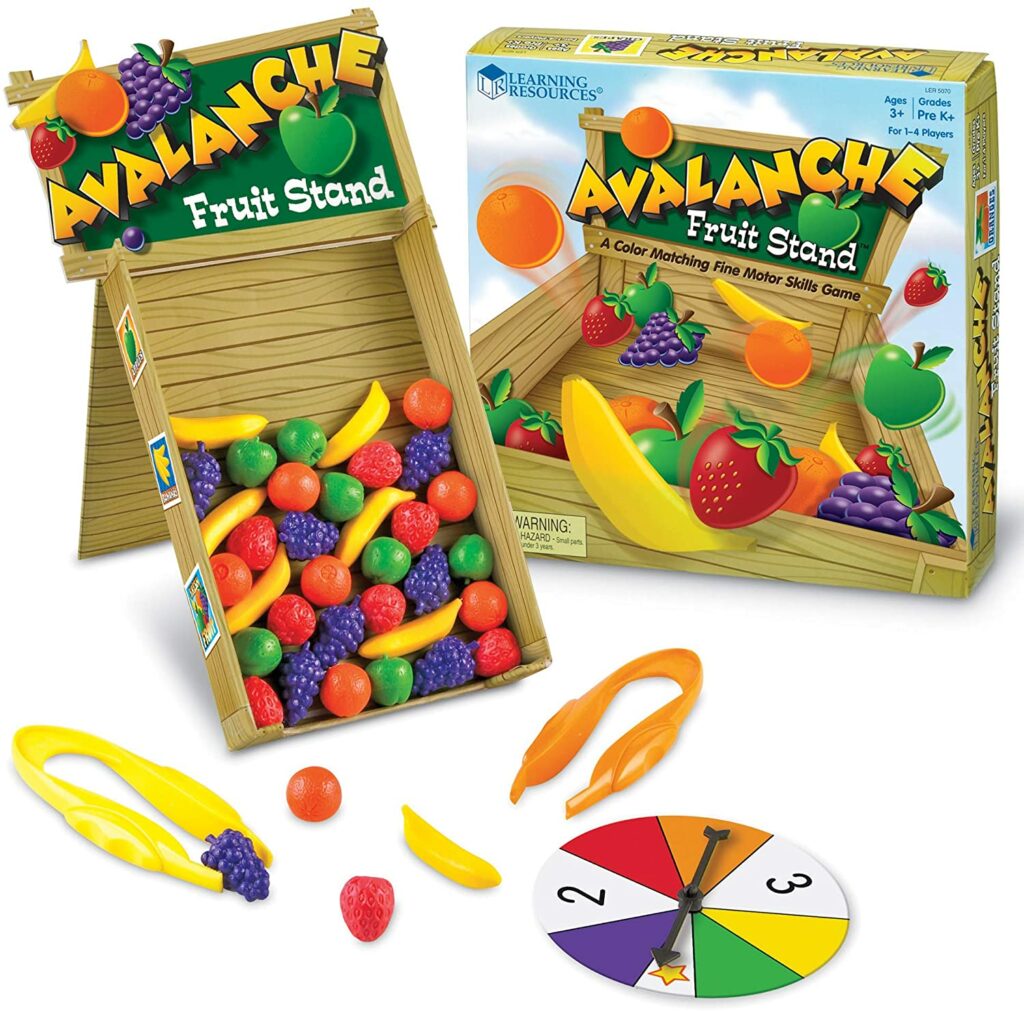 A fun fruit-themed version involving all the great fine motor, matching, and social skills of the Sneaky Snacky Squirrel game.
Card games are always an incredible way to build hand strength, palmar arches, and bilateral coordination when shuffling, dealing, and holding the cards. Uno is fun because it adds combines the fundamental concept of matching, is a great start for teaching strategy with the use of Skip, Reverse, Wilds and Draw + cards, plus the executive functioning skill of being mindful to exclaim "UNO" when you only have one card left.
Be creative and let your imagination run wild with Pixy Cubes. Whether your child plays games, creates their own patterns or designs a colorful picture, they will get lots of fine motor and visual perceptual development by rotating and orienting the cubes to achieve the design they want.
Thumbs Up is a visual perceptual color sequencing game with a HUGE dexterity challenge. There are also many ways to adapt it to make it easier or harder. Check out these ways my friend SarahBeeOT likes to play.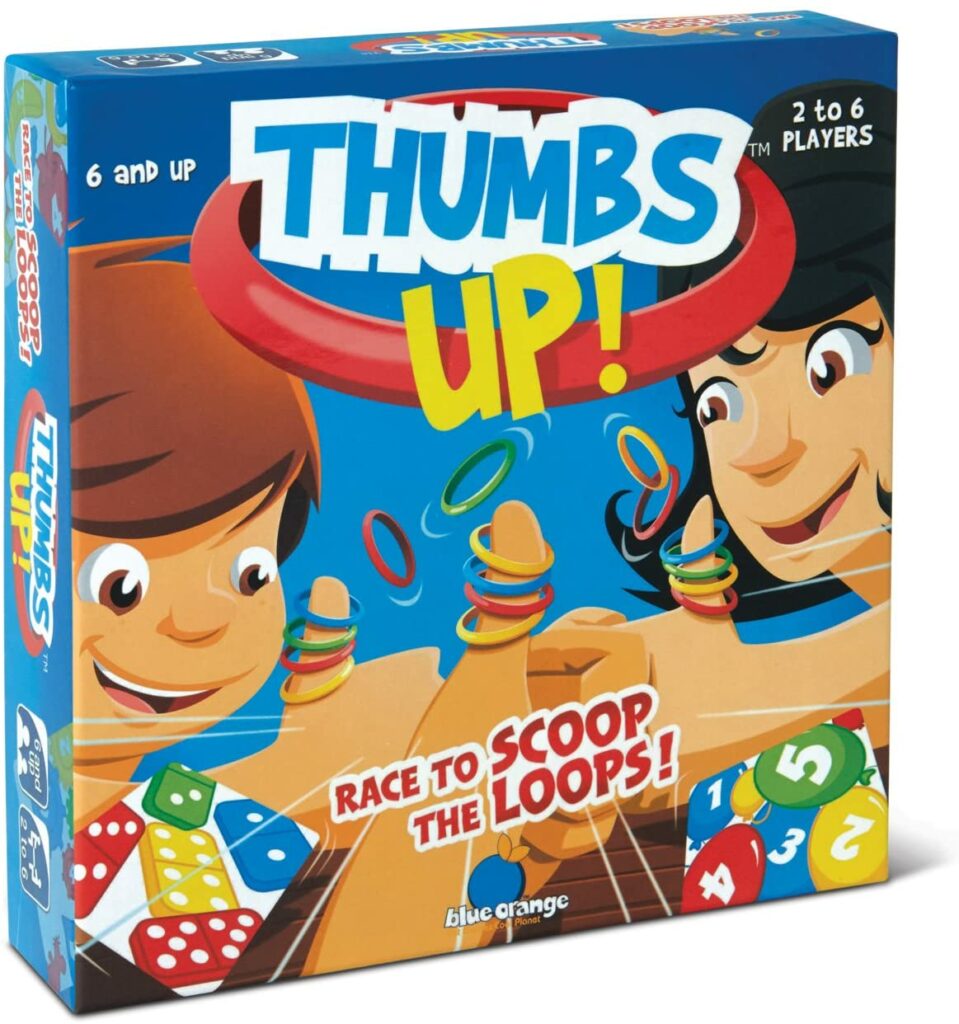 One of my favorite fine motor games that includes strategy and grading of force. The kids also get a kick out of all the marbles tumbling down with a pull of the wrong stick.
This fine motor game requires the use of tongs in a surgery-like game to remove certain pieces indicated by different noises. I also like to use this to help a child having difficulties with auditory discrimination. Be sure to look for some of the fun themes like Star Wars/Mandalorian, Toy Story, and Trolls.
---
For more fun ideas, check out these great blog posts:
Best Games for Handwriting Practice